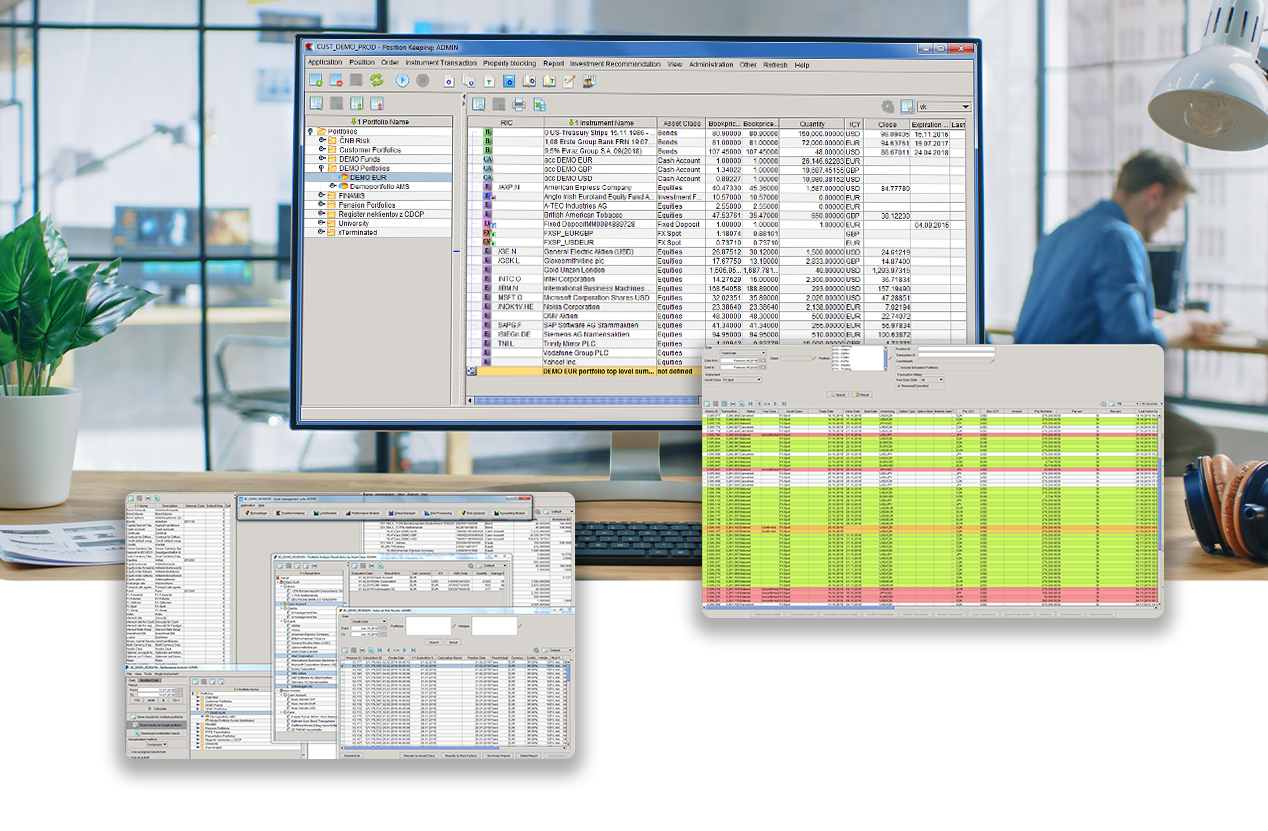 Information system for comprehensive investment portfolio management
ARBES AMS is a comprehensive software solution that completely covers the asset management needs of investment banking and fund management and represents a new level of support for the capital markets industry. The system provides flexible solution options to meet the needs of companies of diverse business types. It automates asset management processes from the front office to the back office. The core system includes a wide range of functionalities for the work of financial professionals, supports risk analysis, limit control, trading on financial markets, client and legislative reporting solutions, compliance with legislative requirements, securities accounting. At the same time, it enables servicing various customer segments including private banking, treasury and retail clients.
Selected system functionalities
Client records, asset account records and asset valuation
Wide coverage of investment products
Aggregation of multiple client portfolios into composite portfolios
Performance calculation and attribution analysis
What-if-scenario a Value-at-risk
Bulk rebalancing of client portfolios using model portfolios
Management of multiple pooled entities through central installation
Monitoring limits (investment, contractual and regulatory)
Legislation system support – MiFID ll, FATCA, CRS, AML, EMIR, PRIIPs
Product Series
On the frontend, the ARBES AMS core system is complemented by the modern AMS-WEB web layer and a native mobile application designed for end users of investment services.
Order Management
Position Keeping
P/L calculation
greeks
near time NAV
Limit Controls
limits
ex-post, ex-ante control
Model Portfolios
automated rebalancing
robo-advice
Financial Advisory Tool
MiFID ll conformed advisory preocesses
Fee Illustration Tool
MiFID ll conformed fee handling
Onboarding Process
Risk Management
value at risk
what if scenario
Performance Analysis
asset allocation, performance
atribution analysis
riskl of performance
Investment Strategy
investment strategy
region, asset type
Static Data
customers
portfolios
cash accounts
Instrument Data
Fee Management
success fee
management fee
depository fee
custody fee
End of Day
Reporting for supervisor authority
Investment Accounting
Depository Evidence
Transaction and Settlement flow
Taxation
Income Distribution
Client Reports
Setting
Audit
Parametrisation
Processes covered in the system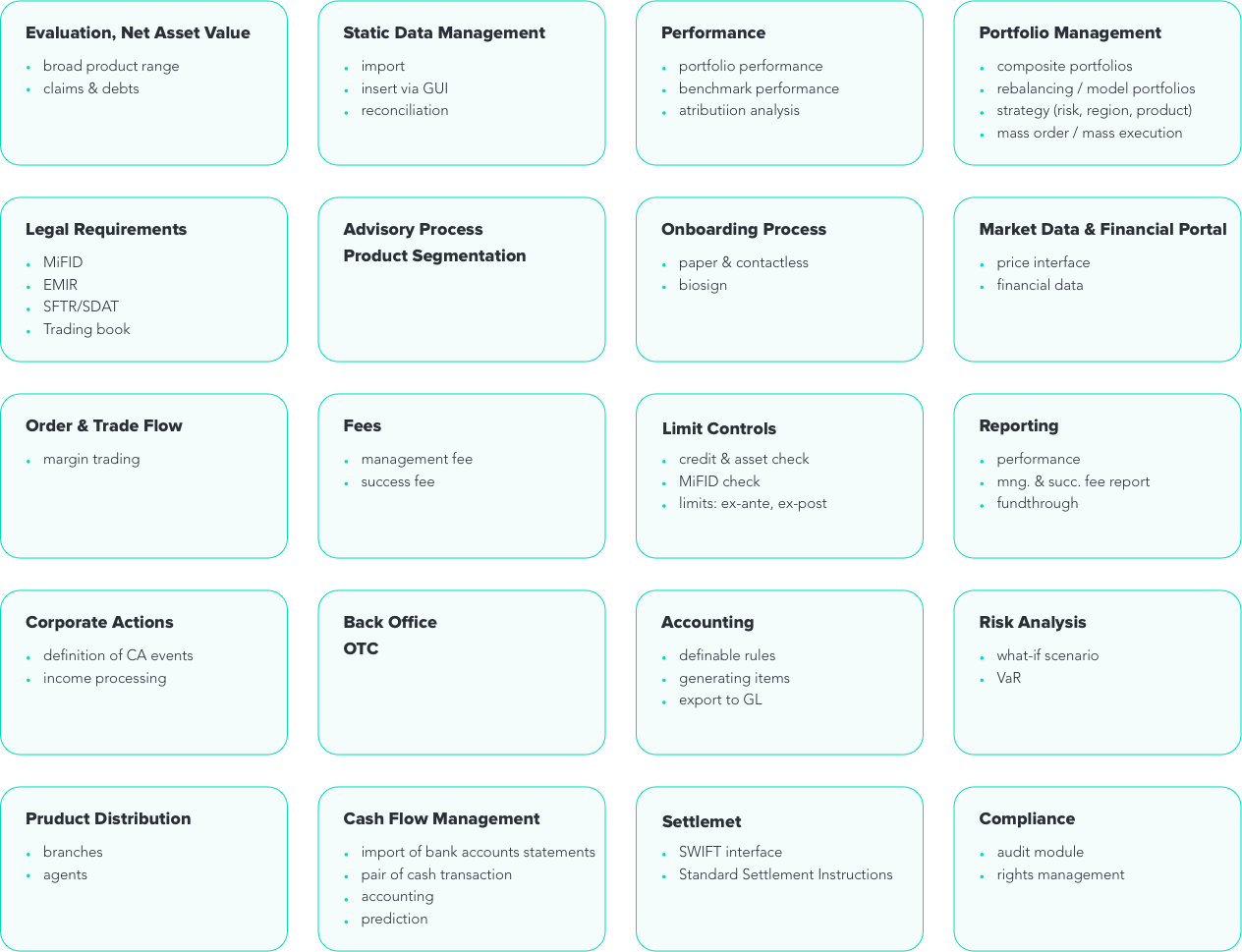 Downloads
Please enter your email address in the form on the right. We will send you an e-mail with a link to the downloads available for this section.
Files available for download.
AMS_EN.pdf
Product guide_AMS Modules_EN.pdf
Would you like to know more?
Martin Furdík          
Director of Investment Solutions
Would you like more information about the product? Please contact us. We're happy to help.