We are IT, we have been innovating the world of banking and investments for 30 years, we are digital, we are ARBES.
We create a cutting edge backend – the heart of every bank. We are digitalizing the financial world and developing a frontend not just for investment advisors. We deliver smart solutions for leasing and ERP.
 
We are an IT company with many years of experience and Czech roots. We have been in the banking and capital markets industry for more than 30 years. We were the first to come up with online banking in Central Europe and we still have the desire to innovate and work with enthusiastic professionals. Maybe even with you.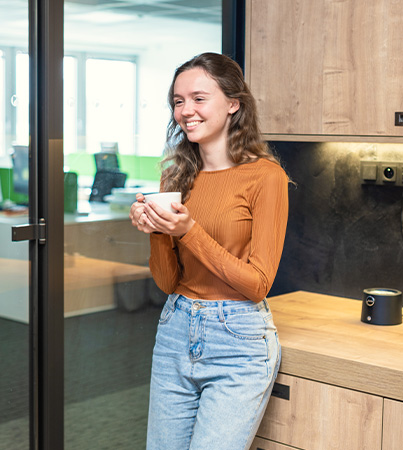 Why us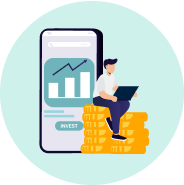 The World of FinTech and Modern Technology
We follow the latest technological trends. We create new solutions for finance and banking, we modernize and improve existing ones.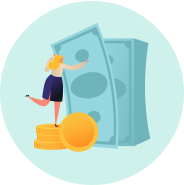 Financial Assessment
We have quarterly and sales bonuses, which are paid in addition to the agreed financial remuneration. We value personal referrals to new colleagues with up to 90,000 CZK.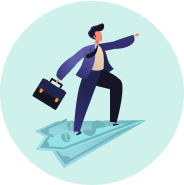 Professional Growth and Education
We encourage upskilling and provide regular one-to-one feedback to help you grow your career, including setting personal plans and training.
Friendly Company Environment
We all communicate on a first-name basis. We organize events together to relax and have fun. We compete with each other for valuable prizes throughout the year. We recognize talent. And we remember to keep our children in mind.
Working Terms and Conditions
We offer a permanent full time contract or a long-term contract on your trade license. We have flexible working hours and work in a hybrid model of 2 days in the office and 3 days from home.
Stability
Our long-standing presence on the market gives us the security of financial stability and steady work on existing and new projects, the opportunity to learn new things and to grow in our careers.
We also offer the following benefits
Up to 30 vacation days including sick days
180 CZK meal vouchers
Modern office, metro B line - the Anděl stop
Relax area (darts, table tennis, massage chair)
Refreshments at the office free of charge
Flu shots
Fresh fruit every Tuesday
Cafeterie plan/pension insurance
Work-life balance
Team events
CSR events
Team spirit
Parking
Bike parking
Shower
Team sporting events
We live and breathe ARBES
What our colleagues say about us
"It wasn't easy at the beginning but if you're motivated 
to learn and take your work responsibly, 
your colleagues and superiors will help you grow."
"What I value most about Arbes  is the stability 
and fair treatment."
"I wanted to try something new and move ahead.   
At Arbes, I got a very promising offer 
and job title for a student."
What our colleagues say about us
"The regular feedback from management, 
the focus on personal development, the general improvement of the working climate 
and the vision for the future is what I enjoy about the company now."
"Friendly environment with several professionals 
who are willing to help and give you advice any time."
"Working at Arbes is ideal for those who want to improve what they do,  
since here, you have the opportunity to do just that.   
Although it must be said that the pace of work  
and adaptation is quite fast and you have to take that into account."
Your Journey
To ARBES
Send your CV
We need a little bit of time to read it carefully
You'll hear back within 3 days
One-round interview process
Sign your contract
Once at ARBES
You'll get a mentor
Training in products, internal processes and the development environment
Self-study (documentation and short video tutorials)
You'll receive continuous feedback
An ARBES team member
Are you interested in something else?
We're happy to provide you with answers.