The LEA provides powerful, dynamic tools for creating products, distributing them securely and in a targeted manner across the leasing or lending company's business network. It covers the processes from indicative offer to contracting and signing of the business case. The individual activities are covered by internal modules or integrations to the company's existing infrastructure. The system is fast and geared for simple use even for complex financial products. Thanks to the configuration and licensing model, LEA flexibly adapts to the needs and size of the operating company.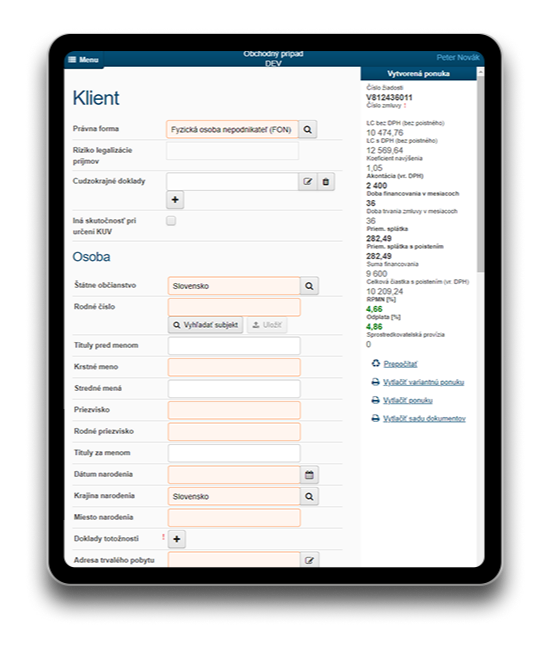 Main areas of use
Product management
Product distribution
Offer creation
Data and document collection
Application approvals
Contractual documentation
Biometric signatures
Qualified electronic signature
Typical users
Seller/broker
Trader
Risk/approver
Product management
Insurance department
Sales/sales support
Operations/support
Would you like to know more?
Peter Martinovič         
Managing Consultant
Would you like more information about the product? Please contact us. We're happy to help.